Midnapore Health Centre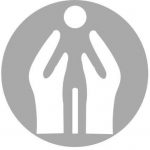 Professional and Personalized care
UPDATE FOR OUR PATIENTS

The Government of Alberta has mandated that due to the current situation we are temporarily closed with the exception of urgent care. Urgent care is considered if your condition "incapacitates your ability to function in performing daily activities without immediate intervention; and if left untreated would result in you seeking urgent or emergency care at a medical facility".
 We sincerely apologise that we are restricted by the Alberta Government in our ability to treat patients at this time. We believe our services are essential to keep Albertans healthy and working. This is, however, a government directive we are mandated to follow at this time.
Please note we are now able to offer our patients Telehealth video consultation services. Contact us at 403-254-9177 for more information. Some insurers are covering this service.
For chiropractic or physiotherapy urgent care, Dr. Stephen Jones D.C., Mary Lynne Jones P.T. and Dr. Baxter Hickey can be reached at 403-254-9177. If we cannot be reached contact your nearest urgent care facility.
Please do not hesitate to leave us a message. If you need advice or if we can help in anyway, we are here to help.
Massage therapy is temporarily closed.
Nutritional and health products can be purchased by credit card over the phone and picked up at the door.
This is a fluid situation we hope our government will re-evaluate. Please continue to check our website and our answering machine for updates.
Yours truly,
Dr. Stephen Jones, Mary Lynne Jones P.T and Dr. Baxter Hickey.
Please contact our office at 403-254-9177 or fill out the form below to have our Admin team contact you to set up a New Patient Appointment.
OUR SERVICES
A LITTLE MORE ABOUT WHAT WE OFFER
ABOUT US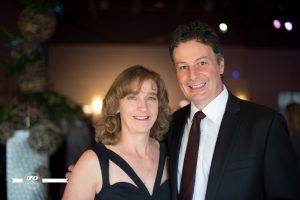 Midnapore Health Centre has been proudly serving South Calgary for over 27 years. Dr. Stephen Jones D.C. opened Midnapore Chiropractic in 1991. His wife Mary Lynne Jones, Physical Therapist, soon joined the office and opened Midnapore Physical Therapy and Massage. A chiropractor and physiotherapist working together at this time was very rare. In fact, Midnapore Health Centre became one of the first offices in Alberta to have both of these professions working together to serve patients needs. The clinic has expanded and changed over the years but the commitment to providing personalized hands on care has remained a constant.
Midnapore Health Centre offers a unique multi-disciplinary approach to health care. We utilize proven Chiropractic spinal techniques together with therapeutic electric modalities, soft tissue techniques, exercise programs, nutrition and  lifestyle advice to give the patient a superior and personalized health care experience. Co-management or referral to our massage or physical therapists is convenient and very helpful in many cases.
Doctor's of Chiropractic are recognized as spinal or 'back' specialists however, our wide-ranging treatment approach lets us manage a wide variety of health concerns. A partial list of conditions commonly treated in our clinic includes back and neck pain, whiplash, TMJ disorders, carpal tunnel syndrome, shoulder and knee problems, tendonitis, plantar fascitis, headaches, along with sport and work injuries. Many general health conditions also improve with chiropractic care, as the spine protects the nervous system, which impacts every aspect of health.
We recognize that each person and condition is unique and devise safe and effective treatment plans that not only relieve current health issues but also help to ensure a healthier future. We help you take ownership and control over your health, through education and great hands on care.
Please explore our site and feel free to personally contact us with any questions regarding your health.
CONTACT US TODAY
Chiropractic Clinic Hours
Monday 7-9am & 4-6pm
Tuesday 8:30-9:30am
Wednesday 5-7pm
Thursday 8:30-9:30am & 5-7pm
Friday 1-2pm
Saturday 9-10am
Physiotherapy Clinic Hours
Tuesday & Thursday: 8:30am-1:30pm
Wednesday: 1:30pm-6:30pm