Electrotherapy is not something you will find offered at every chiropractic office. Our staff are knowledgeable about which therapy is best suited for you. Our clients love that this is part of our service.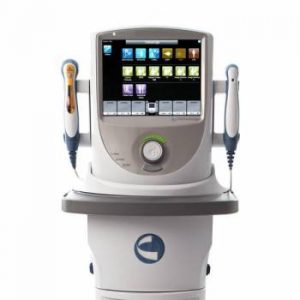 Biphasic Current – This is by far our most popular electrotherapy current used. It is both stimulating and relaxing for muscles, and enhances blood flow through the tissues. Patients reports that it feels great and is commonly used after an adjustment to relax general tension in the muscles.
Interferrential Current (IFC) is a medium frequency waveform. The current from four pads intersect giving you the desired results of decreased pain and inflammation in the tissues targeted. This is excellent for acute injuries like knee sprains, but is also effective for chronic problems and spinal disc syndromes.
Microcurrent (TENS):  Microcurrent is a method of electrical stimulation which primarily aims to provide a degree of pain relief, alleviation of stiffness and inflammation. It is often used for headaches or ligament/muscle injury. For management of chronic pain an inexpensive, high-quality portable machine can be ordered through your practitioner.