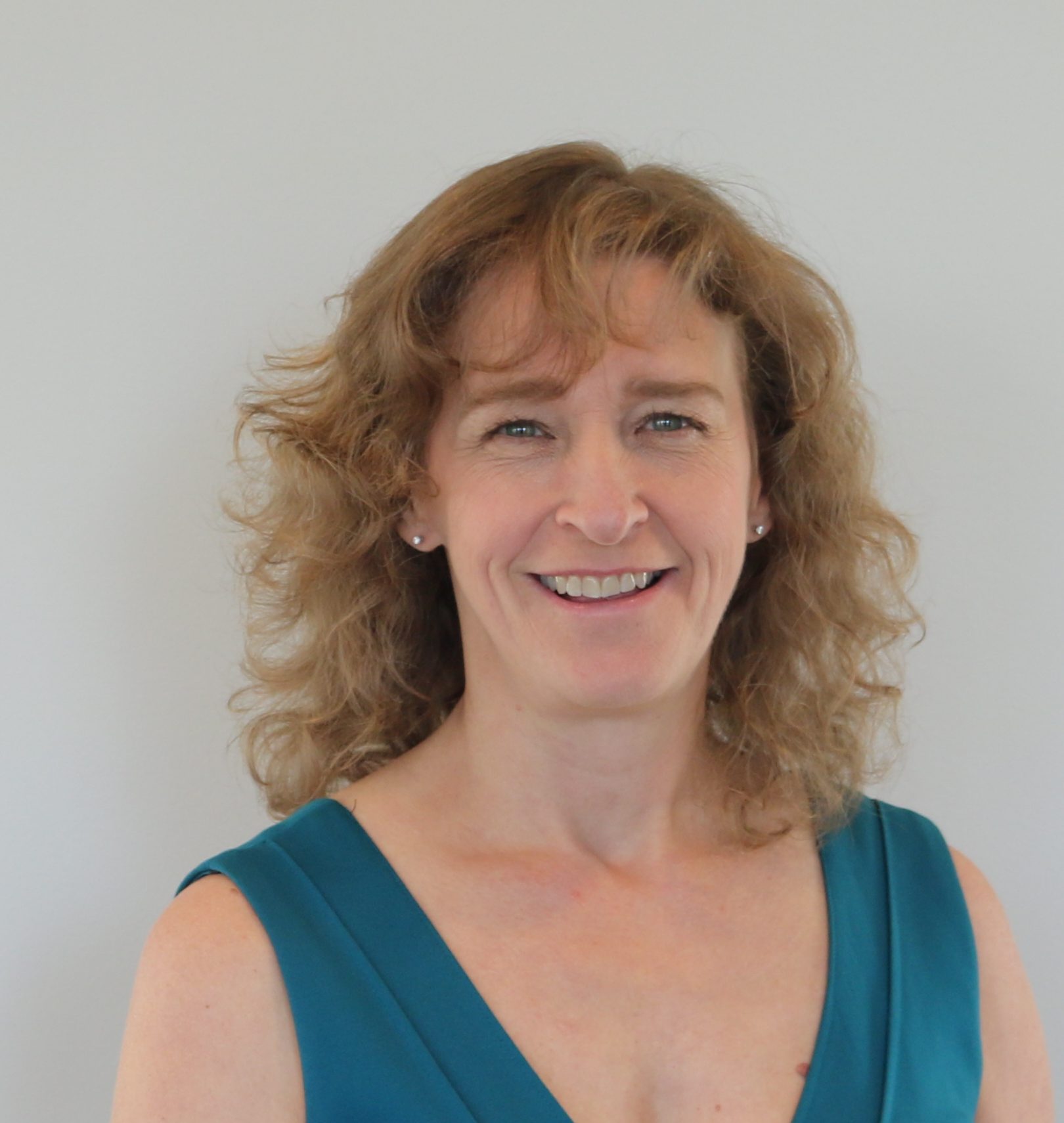 Mary Lynne Jones | Physical Therapist
Mary Lynne Jones has been practicing Physiotherapy since 1987 and established Midnapore Physical Therapy and Massage in Calgary in 1992. Her expertise and vast experience allow her to evaluate the whole body to determine the root causes of many conditions. Her physiotherapy practice includes treatment of sports injuries, chronic pain, motor vehicle accidents, post-surgical recovery, pre-natal and post-natal care, newborn screens and children posture screens, headaches, sciatica, neck and back pain, neurological conditions, concussions and posture problems including scoliosis. Physiotherapy treatment is also offered for sprains or pain of the hip, knee, foot, shoulder, elbow and hand.
Mary Lynne's treatments include individualised "hands on" care using a combination of her varied skills in orthopedic "mechanical" techniques, craniosacral therapy, DNS and rehabilitation exercises. Her goal with physiotherapy is to help people make practical changes to their lifestyle and everyday tasks, so pain and dysfunction can be eliminated.
Clients prefer the type of physiotherapy treatment that Mary Lynne offers because there is more one on one time dedicated compared with other clinics. Even long term problems or chronic pain improve with Mary Lynne's blend of knowledge and skills.
Powerful tools about posture, sleep positions, work station set up, and prevention strategies are incorporated into treatments that evaluate joints, muscles and the nervous system. "If someone learns how to treat themselves, the result is quicker and longer lasting," Mary Lynne says.
A full history and evaluation is performed and a treatment plan is formulated outlining how to get you back to feeling your best.
Mary Lynne has worked closely with her husband, Dr. Stephen Jones DC. in developing unique rehabilitation programs for core stabilization, hip rehabilitation and recovery from motor vehicle accidents.
Try Physical Therapy – It'll move you.
Special Interests:
Pediatrics and Child Development
 Craniosacral therapy
Dynamic Neuromuscular Stabilization (DNS) – core stabilisation program
Senior care
Sensory Integration
Pediatrics – babies and children
As a mother of 4, Mary Lynne has a special interest in working with children and babies. Many children suffer with the same aches and pains as adults. Posture in children is challenged by the use of electronics, backpacks, and long periods of sitting.
Many children and babies (30%) have mild structural and neurological problems that can affect their movement, coordination and posture, which may be linked to their ability to process information and focus and learn. These mild to moderate delays often don't get picked up until grade school. Mary Lynne has specialised training in assessing and treating children's neurological and movement delays from the Prague School of Rehabilitation.
Mary Lynne can assess your child at any age, even a few months old for early signs of problems. If your child seems to be slower in development than their peers, it can be cause for concern. Many parents are told that their child will catch up, but this wait and see approach can lead to more permanent hardwiring of the nervous system in poor movement patterns. This may show up later as musculoskeletal pain, scoliosis, poor coordination and learning delays. Treatment programs for children combine orthopedic techniques, sensory integration, craniosacral therapy and DNS (dynamic neuromuscular stabilisation)See below for treatment description.
Pediatric conditions treated include:
Poor posture, scoliosis
Delays in reaching baby milestones
ADD / ADHD
Concussions
Neurological conditions – cerebral palsy, stroke, poor coordination,
Sensory integration/processing problems
Orthopedic problems or pain in the spine or joints
Craniosacral Therapy
Craniosacral Therapy is a gentle and relaxing treatment that focuses on balancing connective tissue tensions in the body. It can alleviate deep tensions and pain in the body, brain and spine, especially those caused by trauma or surgery.
Mary Lynne has completed the advanced Pediatric Craniosacral therapy program and advanced Brain Craniosacral therapy through the Upledger Institute in Florida. She has also completed her 4 levels of Craniosacral therapy for adults. She is comfortable treating babies, children, pregnant women and adults with craniosacral therapy. Craniosacral therapy can be part of a treatment program for musculoskeletal problems, neurological conditions including Alzheimer's/Dementia, developmental delay, cerebral palsy, spina bifida, ADD/ADHD, balance/dizziness problems, stroke, plageocephaly, concussion, chronic pain and stress. It is also a great treatment if you are wanting to improve your flexibility or overall feeling of wellness.
This technique is not as "evidence based" as other techniques due to its subtle yet complex effects on the whole body and difficulty in isolating the forces used. In Mary Lynne's opinion, she sees very positive results every day using this technique, compared to other techniques she uses.
For more information on Craniosacral therapy please visit www.upledger.com.
Dynamic Neuromuscular Stabilization (DNS)
Mary Lynne is one of the very few practitioners in Canada certified in DNS for pediatrics. DNS is cutting edge rehabilitation that uses exercises from positions of development that babies use, to strengthen how the brain coordinates our movements. It accesses instinctive "hardwiring" reflexes that exist in all humans that lead us from rolling to crawling to walking.
Delays in this sequence, as well as missing or rushing these critical steps happens for many children (30%). This can be an indicator of neurological or structural problems that should be treated early while the nervous system wiring is developing. Not addressing poor movement patterns early can contribute to postural problems such as scoliosis, pain later in life, and general incoordination. Some even think that this ground work of nervous system development is the basis for higher learning later in life.
This technique is very helpful in rehabilitating neurological problems such as developmental delay, cerebral palsy and stroke. DNS is also used for treating spinal pain, poor posture (including scoliosis), hip dysplasia, torticollis or foot and knee problems. Of course adults and seniors also benefit greatly from this exercise program since it improves all functional movements.
Newborn (6 weeks) and child screening evaluations are recommended for all children but especially those that have difficulty with performing normal activities such as rolling, crawling or those that seem uncoordinated or clumsy. Posture screens should be done regularly and especially prior to the growth spurt at adolescence. Treatment can begin at any age but results are quicker and prevention is key if started within the first year of life for babies.
DNS is also used for treating adults and athletes to maximize performance. For more information visit www.rehabps.cz
Senior care
Mary Lynne works hard with seniors to combat the difficulties of aging. Keeping mobility and function in all our joints and muscles is essential for maintaining independence and good quality of life as we age. There is mounting research that acknowledges the link between a healthy active body and a healthier aging brain.
Just like financial investing for retirement makes sense, so does investing in the care of our bodies. The earlier we start the better. Physiotherapy is part of aging well.
Fall prevention
Recovery from/prevention of knee and hip joint replacements
Pain and stiffness
Balance re-education
Alzheimer's/Dementia treatment and prevention strategies using exercise programs, sensory enrichment therapy and craniosacral therapy (specific to the brain).
Please contact our office at 403-254-9177 to schedule a New Patient Appointment
Physiotherapy Hours
Monday 10am – 1pm, and 3-6pm
Tuesday 1pm-7pm
Wednesday 7am – 1pm
Thursday 1pm – 7pm